Stranger to Himself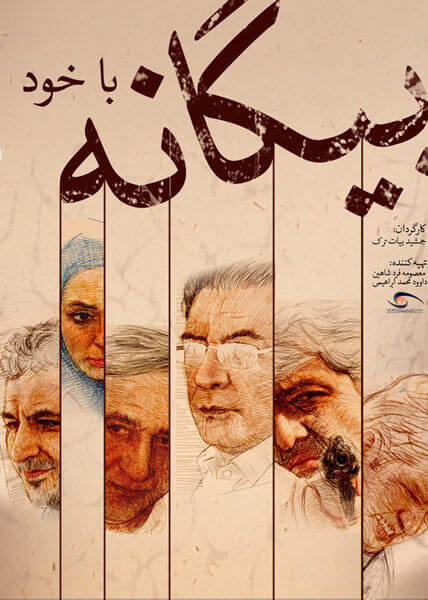 Stranger to Himself
( Biganeh Ba Khod )
Category:

Feature Film

Date:

2014

Copyright:

Time:

97 min

Producers:

Masoumeh FardShahin
Davoud Mohammad Ebrahimi
Short-cuts on some lives :
An expert surgeon who doesn't believe in God's destiny , and his dying old patient. A pizza delivery guy who is forced to sell drugs, and his fiancée. A pawnbroker who pressurizes his employee because of his dept. And amateur thieves who are captured by casual of their armed rubbery.
In one hard day, these people are linked together.
Cast :
Abdoreza Akbari , Ali Ousivand , Nafise Roshan , Pendar Akbari , Mahdi Faqih , Shahram Abdoli , Mahdi Aminikhah , Elizabeth Amini
Director of Photography :
Farshad Khaleqi
Edit :
Amir Sheyban Khaqani
Music :
Nima Aziminejad
Script :
Ali Reza Kazemipour
MY ACTIVITY :
Director